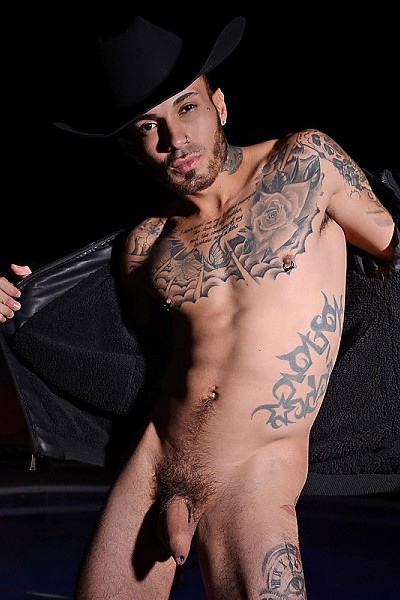 matthew grande
Matthew Grande is currently 24yo, soon to be 25. He was born in Honduras and moved to the U.S. with his parents at the age of 15. When it comes to sexy accents, this is one guy you'll never get tired of listening to. He stands 5'8" tall with a thick uncut 8.5" cock and he sure knows how to use it.

Matthew isn't new to the sex industry. He does JO shows at a local bathhouse in L.A. and also works part-time as a Go-Go dancer at various clubs. Having heard about SpunkU and wanting to expand on his work in the adult industry, it was a "no brainer" and the camera loves him. In his downtime, Matthew hits the gym for 1.5 hours everyday. He also loves to take walks, take in a movie and go out for drinks. As for his preference when it comes to guys, he said "they have to be nice and cool with me." In bed, Matthew can be versatile, however, from observing him in his scenes, he's one hell of a top!

PLEASE NOTE: Models used on this site depend on you rating them. Models that rate higher will get the opportunity to come back.